The Guidelines on Conveying Visual Information was written and published by the Round Table on Information Access for People with Print Disabilities. It offers suggestions and examples of ways in which non-textual information can be presented in a format accessible to people who are blind or vision impaired, including use of tactual graphics and written descriptions.
The guidelines are available as a free download using the links below. Hard copies are available for purchase through the Round Table Guidelines page.
Note on formats: This document is available for download in three formats (text only, PDF and Duxbury). The PDF file is the only file with diagrams. Tactile diagrams (and/or masters to produce tactile graphics) are also available free of charge to users with a print disability and at a small charge to others to cover the cost of supply. Please contact the Round Table for more details.
E-text version (doc 189kb). Note: This file has had all graphics and most unnecessary blank spaces removed in order to achieve a more compact and user-friendly file for users of screen magnification or screen readers and Braille displays. Blank pages have been retained so that the original contents page remains accurate and page numbering is consistent for both this and the Acrobat PDF version.
Print version (zip 3MB). Note: This PDF format was prepared to print directly from Acrobat Reader and has a separate formatting notice in MS Word.
Duxbury Braille Translator version (zip 30kb). Note: The two dxb files are zipped ready to emboss using Duxbury Braille Translation software.
---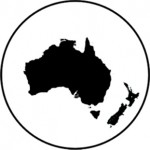 The Australian Braille Authority is a subcommittee of the Round Table on Information Access for People with a Print Disability Inc.
Last updated: May 11, 2016 at 21:14 pm