The Braille Music Code
The braille code for music is an Internationally-agreed standard.
The New International Manual of Braille Music Notation (1996) by Bettye Krolick is available in print as an html web version or in PDF.
Introduction to Braille Music Transcription (2005) by Mary De Garmo is available from the National Library Service for the Blind and Physically Handicapped in print (pdf) and braille.
A Survivor's Guide to Braille Music Notation is designed to teach the basic skills to read and write music braille. The teacher and student guides are available in print or braille from Vision Australia.
A range of resources designed to help people learn braille music are available from Dancing Dots.
Formatting of braille music
In Australia, formatting of braille music follows the Braille Music Layout Manual (2002) published by the RNIB.
The ABA Braille Music Addendum, produced by the Australian Braille Authority's Music Subcommittee, documents further music formatting practices that are local to Australia.
Comments and contributions are welcome and should be directed to the Braille Music Subcommittee Chair, Jordie Howell, at jordie.howell@visionaustralia.org.
Braille music production, teaching and activities in Australia
Refer to our Directory of Braille Services and Products for a list of braille music producers.
Refer to our Events page for information about the National Braille Music Camp, which is held annually in Mittagong, New South Wales.
---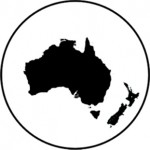 The Australian Braille Authority is a subcommittee of the Round Table on Information Access for People with a Print Disability Inc.
Last updated: May 6, 2017 at 23:16 pm