The Regional Braille Forums meet at least four times a year. Please check our Events page for notification of upcoming meetings.
The RBFs operate under Operational Guidelines, based on the Model Operational Guidelines for Regional Braille Forums (zip doc & brf 46kb).
Sydney Braille Forum
Anyone with an interest in braille and braille-related issues is most welcome to attend the Sydney Braille Forum meetings, held at the Ryde-Eastwood Leagues Club every three months.
Our members include braille consumers, producers, educators and others with an interest in braille.
Convenor: Sandra Robertson
Email: sandra.l.robertson@det.nsw.edu.au
Secretary: Annette Sutherland
Mobile: 0412 301 056
Email: annette.sutherland2@gmail.com
Queensland Braille Forum
Convenor & Secretary: Julee-ann Bell
Treasurer: Sue Wagner
Mobile: 0412 145 644
Phone: (07) 3848 5257
Email: suewagner@qbwa.org.au
---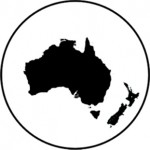 The Australian Braille Authority is a subcommittee of the Round Table on Information Access for People with a Print Disability Inc.
Last updated: July 26, 2016 at 7:09 am