This Directory gives an overview of braille services, products and signmakers in Australia. Inclusion in the Directory does not represent endorsement by the Australian Braille Authority. Please contact the organisations directly for further information about their services.
Each state or territory has its own arrangements for the production of primary and secondary school materials, not listed here.
If you would like your organisation to be added to the Directory, please complete and return the ABA Braille Directory data collection form (doc 47kb).
Braille books, transcription and tutoring
AccessAble Braille Enterprises
AccessAble Braille Enterprises is a micro business operated by individuals with profound print disability. They offer a range of services including:
a monthly periodical for readers of literary Braille
audio transcription projects
transcription of short documents for individuals
transcription of minutes
interpreting for deafblind people by keyboard
Other requests are welcome.
Volunteer typists and transcribers are welcomed and can be supported to work off site.
contact: Ros Sackley or Merrilyn White
phone: (02) 4345 0316 (Ros) or (02) 4344 3884 (Merrilyn)
mobile: 0417 494 237
email: aabrl2257@bigpond.com
location: Ettalong Beach, NSW
Braille House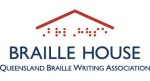 le and tactile graphics transcription for individuals and businesses
braille gift cards
free lending library of braille books and braille and moon magazines
tutoring in braille to newly blind adults locally in Brisbane or remotely
"Braille for Print Users"; a 10 week course run twice a year at Braille House
Braille House relies on the assistance and expertise of its many valued volunteers. New volunteers are always welcome. Induction training is provided, after which time work may be conducted either on or off site.
website: www.qbwa.org.au or www.braillehouse.org.au
location: 507 Ipswich road, Annerley, Qld 4103
contact: Barbara Oziganow
email: coordinator@qbwa.org.au
phone: (07) 3848 5257
Information Alternatives
Information Alternatives is one of Australia's leading commercial braille producers, undertaking contract production on behalf of Government, commercial and community organisations.
Information Alternatives produces a wide range of braille documentation including reports, submissions, meeting papers, correspondence, business cards, and publications such as service directories, brochures, product manuals and menus. No job is too small or too large.
Information Alternatives are proud of their fast turnaround, high quality, accurate and attractive presentation of all productions.
contact: Christine Simpson
phone: (03) 5795 2307
email: iaproducts@bigpond.com
location: 22 Beaton street, Euroa VIC 366
National Braille Reserve Collection
The National Braille Reserve Collection is housed at the National Library in Canberra. Items in the collection are of a serious or reference nature and are available only through inter-library loan.
website: http://www.nla.gov.au/what-we-collect/braille-collection
Royal Society for the Blind (RSB)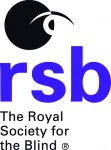 The Royal Society for the Blind (RSB) is an iconic, trusted charity celebrating 130 years of providing services to Australians who are blind or vision impaired. Its services include:
braille transcription for individuals, for anything from poems, prayers, short stories, recipes and knitting patterns. Tactile graphics are also available for maps for orientation/mobility purposes and to accompany instruction manuals.
braille transcription of handouts, brochures, information sheets and business cards for organisations. Cost is minimal and does not incur GST.
braille tuition for touch readers and sighted adults. Braille training is provided in the Adaptive Technology Centre at 230 Pirie Street, Adelaide. Correspondence lessons are also available for regional clients. All resources and training are provided free of charge.
website: www.rsb.org.au
address: Print Alternatives & Digital Library Services, 245 Angas street, Adelaide SA 5000
locations: RSB has eight offices throughout metropolitan and regional South Australia in addition to offices in the Hunter Region (NSW) and Canberra (ACT)
email: mail@rsb.org.au
contact person for braille transcription: Isobel Laverty – phone (08) 8417 5555
contact person for braille tuition: Michael Zannis – phone (08) 8417 5599
Statewide Vision Resource Centre (SVRC)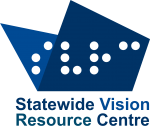 In addition to supporting eligible school-aged students with vision impairments throughout Victoria, the Statewide Vision Resource Centre (Department of Education Training, Victoria) offers the following training and resources:
online tutorials and downloadable cheat/reference sheets for braille and braille technologies
Ozzie dots, a fun and light-hearted series to introduce contracted braille and tactual graphicacy to young braille readers
website: www.svrc.vic.edu.au
location: 370 Springvale road, Donvale, Victoria
postal address: PO Box 201 Nunawading, 3131
phone: (03) 9841 0242
email: svrc@svrc.vic.edu.au
contact person: Marion Blaze, Manager
VisAbility

VisAbility (formerly the Association for the Blind of WA) offers a range of services:
the Accessible Information Service provides a range of transcription services, including literary braille transcription for individuals, organisations and Universities; braille music transcription; tactile maps and diagrams; and accessibility formatting
the Library gives clients access to a range of braille books to borrow or download
a braille class is run on Monday and Tuesday each week where people with a vision impairment can learn braille, improve their braille skills or join a reading group
website: www.visability.com.au
location: 61 Kitchener ave, Victoria Park, Western Australia 6100
contact person: Caris Parry, Coordinator | Accessible Information Services
phone: (08) 9311 8202
email: Braille@visability.com.au
Vision Australia
sibility-services/alternate-format-production">transcription and embossing of a range of materials, including commercial contracts, support for tertiary students and items for personal use. Music transcription and tactile graphics are both offered.
the Feelix library provides book kits for pre-school age children. Each kit contains a print/braille book, tactile book, DAISY audio CD and toy.
braille training for sighted and vision impaired adults
website: www.visionaustralia.org
location: offices are located throughout Victoria, NSW, Queensland, and ACT, with services also offered to residents of Tasmania and the Northern Territory
phone: 1300 84 74 66
email: info@visionaustralia.org
Braille Music Production
Vision Australia
(As above.) Vision Australia provide braille music transcription for commercial organisations, tertiary institutions and individuals.
Education Queensland
Education Queensland produces embossed or electronic files of braille music for students from private, public and independent schools in Queensland. Their braille music support includes:
Support,  advice and professional development for producing and understanding braille music for visiting teachers and music teachers of students with a vision impairment
Production of braille music games/activities and resources for classroom use.
Contact:
Lee Strickland – Braille Music Transcriber
braillemusic@narbethongspecs.eq.edu.au or alternative_format_library@narbethongspecs.eq.edu.au
South Australian School for Vision Impaired (SASVI)
South Australian School For Vision Impaired (SASVI) provide embossed braille music for students in South Australia. Their existing files are available for sharing.
Contact:
Kathy Riessen
kathleen.riessen440@schools.sa.u.au
Tel: (08) 8277 5255
Music at your Fingertips
Micro-business specialising in braille music transcription.
Contact:
Fiona Greenfell
0402 911 989
braille.music.fiona@gmail.com
 Ross de Vent
Private contractor specialising in braille music transcription.
Contact:
Ross de Vent
0408 575  315
ross@de-vent.net
Braille products
Pacific Vision
Pacific Vision are suppliers of braille, speech and magnificcation technology throughout Australia, New Zealand and the Pacific Islands.
Products and services include:
personal productivity devices/braille tablets and displays with 14, 32 or 40 cells of braille
easy-to-use mobile phone products with distinct buttons, incorporating GPS, scanning, reading, SMS and light and colour senseing technology
braille embossers: (Viewplus range) – catering for personal low volume to high volume production needs
Openbook scanning, conversion and magnification software
Local servicing of all hardware purchased from Pacific Vision
post-sales technical support and training
website: Pacific Vision International
location: Ground Floor, 199 Moorabool St, Geelong, Vic 3220
phone: 1800 756 849
email: office@pacificvision.com.au
HumanWare

HumanWare designs, manufactures and supplies equipment for people who are vision impaired. HumanWare also distributes a wide range of third party assistive technology hardware and software from North America and Europe.
Products and services include:
personal productivity devices/braille tablets with braille keyboards and 18 or 32 cell length of built-in refreshable braille display
stand alone, refreshable braille displays for use with computers and portable devices running a screen reader, including Windows, Mac, iOS and Lynux platforms
braille embossers: Index range – catering for personal low volume to high volume production needs
Duxbury Braille Translation for Windows software
servicing of all hardware purchased from HumanWare
post-sales technical support and training
website: www.humanware.com
location: Suite 2, 7-11 Railway Street, Baulkham Hills  NSW  2135
phone: 02 9686 2600 or 1300 551 864
email: au.sales@humanware.com
KISA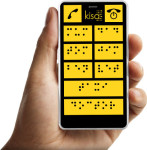 KISA braille mobile phone was designed in Australia with input from Vision Australia and Guide Dogs Victoria. It is fully customizable with up to 10 contacts labeled in braille.
website: www.kisa.com.au
phone: 1300 557 453
email: info@kisa.com.au
Pentronics

Pentronics is the Master Distributor of Index Braille Production Equipment for Australia and New Zealand. Pentronics is also the supplier of Duxbury Braille Translation software and the author of PictureBraille Tactile Graphics software and Toccata braille Music Translation Software.
Pentronics provides service and support for a large range of adaptive technologies for low vision and blindness.
website: www.pentronics.com.au
location: 27 Birkdale Circuit, Glenmore Park, NSW 2745
contact: Nigel Herring
phone: (02) 4735 7355
email: service@pentronics.com.au
Puggles Pieces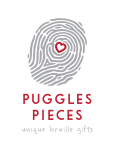 Puggles Pieces is an Australian company specialising in unique braille gifts such as jewellery, chocolate moulds, t-shirts, smencils and scratch and sniff books.
website: www.pugglespieces.com.au
contact: Bree
phone: 0421 306 345
email: info@pugglespieces.com.au
Quantum: Reading, Learning, Vision
Quantum provides sales and repairs of braille equipment. They are Australia's largest supplier of adaptive technology to the education, corporate and government sectors in Australia.
website: www.quantumrlv.com.au
locations: Sydney North, Sydney South, Melbourne, Brisbane and Ballina
contact: Jeanette Potts
phone: (02) 9479 3100
email: info@quantumrlv.com.au
Reach & Match® Learning Kit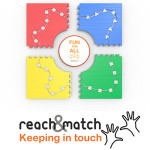 Reach & Match® Learning Kit is an innovative system for blind and vision impaired children to learn and play with their peers in mainstream environments. It includes braille and print forms for vision impaired and sighted children to develop literacy as well as essential childhood skills such as cognitive, motor, communication and social skills. The double-sensory play provides distinctive ways for individual learning and group play. The kit comes with an activity manual providing well- designed exercises, activities and games for  for children with varying abilities.
website: www.reachandmatch.com
contact: Mandy Lau
email: info@reachandmatch.com
address: PO Box 392 Nunawading 3131
VisAbility

VisAbility (formerly the Association for the Blind of WA) offers an Assistive Technology service, providing demonstrations, assessments and sales of a range of assistive technology devices, including refreshable braille displays and braille embossers.
website: www.visability.com.au/our-services/access/assistive-technologies/
location: 61 Kitchener ave, Victoria Park, Western Australia 6100
Vision Australia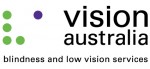 Vision Australia is Australia's largest provider of services for people who are blind or have low vision. Its services include:
Equipment Solutions store providing advice and sales of braille products including braille paper, tactile diagram supplies, manual writing devices, braille games and braille watches
Perkins brailler servicing and repair
Further Education Bursary for blind and vision impaired students to purchase adaptive technology to assist with tertiary studies
website: www.visionaustralia.org
location: offices are located throughout Victoria, NSW, Queensland, and ACT, with services also offered to residents of Tasmania and the Northern Territory
phone: 1300 84 74 66
email: info@visionaustralia.org
Braille and tactile signmakers
Artee Signs

Artee Signs manufacture all types of signs, including  braille and tactile signage for wayfinding.
website: www.artee.com.au
location: 2/3 Atkinson rd, Taren Point NSW 2229
phone: (02) 9524 0644
email: sales@artee.com.au
contact: Karina Stevens
Braille Sign Supplies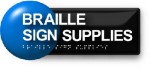 Braille Sign Supplies is a manufacturer of Braille/Tactile Signs and labels. Shipping is available to anywhere in Australia.
website: www.braillesignsupplies.com.au
location: Torquay, Victoria
phone: 1300 302 655
email: sales@braillesignsupplies.com.au
contact: Travis Ashford
The Chameleon Group

The Chameleon Group manufacture high quality braille & tactile signage, directories and tactile maps in addition to other signage types. The key members of their expert team each have over a decade of experience in braille and tactile signage.
location: Maryborough, Queensland
website: www.chameleon-brailletactile.com.au
phone: (07) 4122 4199 or 1800 626 562
email: sales@chameleon-group.com.au
contact: Bruce Atkins
Cutting Shapes
Cutting Shapes manufacture braille signs in stainless steel or acrylic.
location: Taren Point, NSW
phone: 0411 047 865
email: cuttingshapes@tpg.com.au
contact: Russell Harding
Visualise Braille & Tactile Signs

Visualise Braille & Tactile Signs manufacture both stock line and custom braille and tactile signs, in addition to tactile maps and directories. They also manufacture all other types of signs.
website: www.visualise.net.au
location: Northgate, QLD
phone: 07 3625 2331 or 1300 881 071
email: visualise@signcraft.com.au
---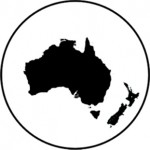 The Australian Braille Authority is a subcommittee of the Round Table on Information Access for People with a Print Disability Inc.
Last updated: May 15, 2017 at 9:01 am