The Joan Ledermann Memorial Collection is sponsored and held by the Vision Australia Library as a tribute to Joan Ledermann in appreciation of her significant contributions to braille and braille literacy in Australia and abroad.
Joan Ledermann was the first Chair of the Australian Braille Authority when it was convened in 1982 and was elected again as Chair of the ABA in 1994. She played a key role in the development of the Australian Braille Mathematics Notation and was an early contributor to the development of Unified English Braille. Joan served as President of the International Council on English Braille from 1995 until 1999. When Joan was presented with the NFBCA David Blythe Award in 1998, Bruce Maguire wrote, "Joan has become one of the most respected and influential figures among people who are blind in Australia. As a champion of the importance of Braille as the primary literacy medium for people who are blind, she has played a unique role in the recent history of Braille. Her zeal for Braille and for the right of blind people to have equal access to information have led Joan to be involved with all aspects of Braille code development."
The Joan Ledermann Memorial Braille Collection was launched in December 2002 and is built from the Miles Franklin shortlisted titles each year. All books in the collection are available as embossed braille books or downloadable braille files from the Vision Australia Library and its online catalogue, iaccess, by searching for the term "Joan Ledermann".
---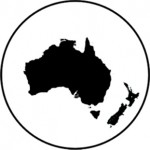 The Australian Braille Authority is a subcommittee of the Round Table on Information Access for People with a Print Disability Inc.
Last updated: February 24, 2016 at 14:52 pm