Background
Since 2008, The Australian Braille Authority (ABA) and the Braille Authority of New Zealand Aotearoa Trust (BANZAT) have jointly conducted examinations for the Trans-Tasman Certificate of Proficiency in Unified English Braille (UEB). These open-book examinations, offered annually, test a candidate's working knowledge of the UEB code. They also set a high standard of braille production to which we believe all braille transcribers should aspire.
Examination period
The examination is held in Australia in the first two weeks of October. Candidates are allowed one full week to complete the examination, beginning on their elected date of 1 or 8 October.
Applications
Registrations for the 2018 test will open in August.
Please contact ABA at aba@printdisability.org if you have any questions regarding registration.
Fees
The cost of the examination to Australian candidates  is $77 (GST Inclusive).  Payment is to be made prior to the examination period via credit card, paypal or direct deposit. Round Table will issue a tax invoice upon receipt of payment.
Who should apply?
In order to be successful in obtaining a Trans-Tasman Certificate of Proficiency in UEB, a candidate must have extensive experience in the production of a variety of braille materials and a thorough reading and writing knowledge of the UEB code.  Such skills are usually, but not exclusively,  those of braille transcribers, proofreaders, teachers, teacher-aides and parents.
It is required that candidates confirm their readiness for the examination using the Sample Papers provided below and have their work checked by a competent colleague. Candidates should be experienced in direct braille six-key entry and braille proofreading.
The Trans-Tasman Proficiency Certificate is available to people living in Australia and New Zealand. Those living in the South Pacific Islands are also welcome to apply if they do not have their own Braille Authority. Residents from elsewhere are advised to seek certification advice from the governing body for Braille within their own country, as our Trans-Tasman Certificate of Proficiency will not serve as a recognised qualification elsewhere.
Examination structure and package content
The examination consists of three parts.
Part A: Transcription of three print passages to braille in three different genres, totalling approximately 1500 words in all.
Part B: Transcription of a braille passage to print.
Part C: Proofreading, i.e. identifying the errors in a passage. A braille passage containing errors is provided, together with an error-free copy of the passage (in either print or uncontracted marked-up braille).
The examination package also includes instructions and marking criteria for each section.  Touch readers completing the examination are provided with uncontracted mark-up braille format of Part A and Part C print materials and also a list of the markup codes which are used.
Choice of braille writing equipment
Candidates may complete braille responses using a manual brailler such as a Perkins or Perky Duck manual braille entry software. Perky Duck is available for free download. It can only be used in conjunction with a keyboard that can register simultaneous entry of six keys.
Use of braille translation software is strictly forbidden and will result in automatic failure.
All braille responses must be submitted in hard copy form, as embossed braille. Simbraille (print braille) will not be accepted. Perky Duck files should also be submitted and will be checked to ensure that braille translation software has not been used in their production.
Self proofreading/checking of your work is both permitted and encouraged, as this is an important component of the transcription process. Check your work carefully for correct braille, formatting and clear braille dots.
Sample papers
Candidates are strongly encouraged to use these sample papers to prepare for the examination and confirm their readiness.
For print readers:
For touch readers:
Reference materials
The Proficiency test is an open book examination. Essential references for those wishing to sit the examination in Australia are:
Further information regarding braille codes, including updates, can be found on our Unified English Braille page.
Further Information
For further information about the conduct of this year's Trans-Tasman Proficiency Certificate in Unified English Braille, please contact us.
---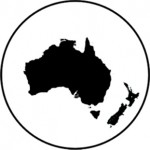 The Australian Braille Authority is a subcommittee of the Round Table on Information Access for People with a Print Disability Inc.
Last updated: February 9, 2018 at 14:36 pm