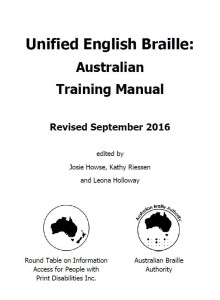 The Unified English Braille Australian Training Manual is a series of lessons and practice exercises by which teachers, transcribers and parents can learn UEB. The 2016 edition is an update of the 2013 and 2014 editions with some minor corrections, listed in this Word file.
The Training Manual is available for free download as print or braille.
The embossable braille version should be embossed on A4 paper at 30 cells per line and 25 lines per page. When opening the braille .brf files using the Duxbury Braille Translator, ensure that "read formatted braille without interpretation" is checked in the Global menu under Formatted Braille Importer.
The electronic braille version is designed to be read using a refreshable braille display.
The content of the UEB Training Manual can also be accessed through UEB Online and Accessible UEB Online, a free online program designed to provide self-paced learning with immediate feedback.
---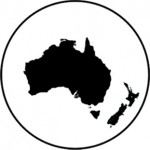 The Australian Braille Authority is a subcommittee of the Round Table on Information Access for People with a Print Disability Inc.
Last updated: October 16, 2017 at 14:18 pm