Essential braille references published by the International Council on English Braille
Unified English Braille is the official braille code for use in Australia. It is an international code created and maintained by the International Council on English Braille.

Refer also to our page on Unified English Braille and the ICEB website.
Braille guidelines and training materials published by the Australian Braille Authority
The ABA's training and reference materials are specific to formatting and production techniques used in Australia.
Guidelines relating to braille and tactile graphics, published by the Round Table on Information Access for People with Print Disabilities Inc.
The Round Table is an umbrella organisation setting standards for accessible formats in Australia and New Zealand.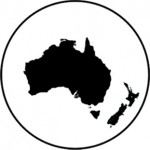 Refer also to the Round Table's Guidelines page.
Braille Music Guidelines
Braille Music is an international code. ABA recommends these standards for the layout of braille music and its integration with UEB in Australia.
Braille and Tactile Signage guidelines